Our ministry team is proud to offer a wide variety of programs for women of all ages. From the outdoor adventurer to the Bible explorer, new mom, and everyone in between, we look forward to growing with you!

Busy schedule? We understand! Riverwood Women's Ministries caters to a variety of schedules. Classes and groups are offered throughout the day, evenings and weekends and many offer childcare. Please view the slideshow below to see a sampling of our current events, Bible studies, groups, and mentorships.
Forgiving What You Can't Forget by Lysa TerKeurst
6 sessions beginning June 23rd
Wednesdays 9-11am
$17 hardcover, $14 study guide (scholarships available)
Renee Ramler's home
Wednesdays from 9-11am
Six-session study begins June 23rd
Co-led by Renee Ramler and Leah Hoskins at our homes
Childcare provided upon request

This six-session study on forgiveness will help you:
Learn how to move on when the other person refuses to change and never says they're sorry.
Walk through a step-by-step process to free yourself from the hurt of your past and feel less offended today.
Discover what the Bible really says about forgiveness and the peace that comes from living it out right now.
Identify what's stealing trust and vulnerability from your relationships so you can believe there is still good ahead.
Disempower the triggers hijacking your emotions by embracing the two necessary parts of forgiveness.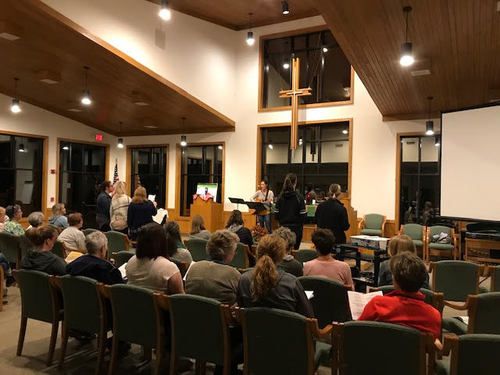 To see all of our current groups and classes, click the button below.