Our ministry team is proud to offer a wide variety of programs for women of all ages. From the outdoor adventurer to the Bible explorer, new mom, and everyone in between, we look forward to growing with you!

Busy schedule? We understand! Riverwood Women's Ministries caters to a variety of schedules. Classes and groups are offered throughout the day, evenings and weekends and many offer childcare. Please view the slideshow below to see a sampling of our current events, Bible studies, groups, and mentorships.

Women's Book Club
Meets 3rd Tuesday of the month
6:30-8:00pm


Our books are all Christian no-fiction, and any woman is welcome to join. It is a time of sharing our thoughts, connecting, and food. Books are ordered for you each time-so it's easy.



Book Club

Get Out of Your Head Bible Study
6 sessions beginning October 1st
Thursdays 4:15pm-5:30pm

It is possible to waste our lives if we never learn to take our thoughts captive. Our enemy is determined to get in our heads and make us feel helpless, overwhelmed and incapable of making a difference for the kingdom of God. But when we submit our minds to Christ, the promises and goodness of God flood our lives in remarkable ways. This study of Philippians is heavy on personal application as we look at God's word and process how to live it out with power.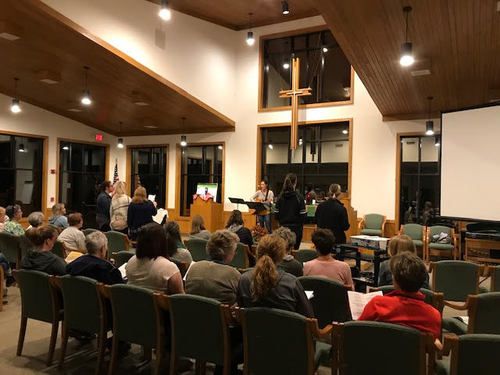 To see all of our current groups and classes, click the button below.