Our ministry team is proud to offer a wide variety of programs for women of all ages. From the outdoor adventurer to the Bible explorer, new mom, and everyone in between, we look forward to growing with you!

Busy schedule? We understand! Riverwood Women's Ministries caters to a variety of schedules. Classes and groups are offered throughout the day, evenings and weekends and many offer childcare. Please view the slideshow below to see a sampling of our current events, Bible studies, groups, and mentorships.
Women's Book Club
Thursdays, October 14th and November 11th
The problem with lies is they don't often sound like lies. They seem harmless, and even sound right. So what's a Mama Bear to do when her kids seem to be absorbing the culture's lies uncritically?
Mama Bear Apologetics™ is the book you've been looking for. This mom-to-mom guide will equip you to teach your kids how to form their own biblical beliefs about what is true and what is false. Through transparent life stories and clear, practical applications—including prayer strategies—this band of Mama Bears offers you tools to train yourself, so you can turn around and train your kids.
Two book club meeting options:
Thursday mornings, October 14th and November 11th at 10am, at Riverwood Church, childcare provided
Thursday evenings, October 14th and November 11th at 6:30pm, at the home of Leah Hoskins, no childcare provided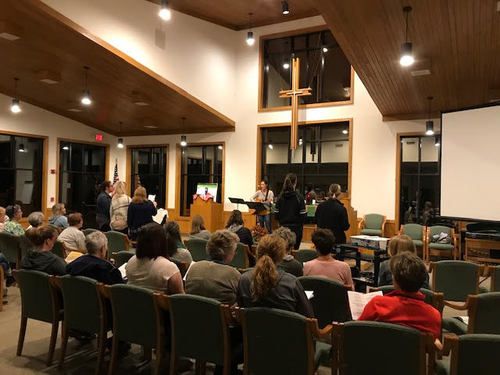 To see all of our current groups and classes, click the button below.