Worship Sundays at 10:00am!
The
service will be streamed online via
Facebook Live.
The service will be uploaded to YouTube site by 1:00pm Monday afternoon.
Happy Thanksgiving and upcoming events from Pastor Leary
Forgiveness Workshop December 12th at 11:15am
It's been a challenging year. Many of us are processing the hurt and pain from it...and struggling with how to forgive. Following the service on December 12, Pastor Leary will be presenting an informal workshop on forgiveness. He'll share some vital principles from scripture on forgiveness and how to practically apply them in our lives.

Don't worry, you won't be asked to share anything personal, but you will be better equipped to take the next step toward freedom from bitterness, anger or despair.

A light lunch will be served. Daycare will be available. Space is limited, so be sure to register by clicking the button below.
New Series begins November 21
Join us and invite your friends for the kickoff of our new sermon series: What Kind of Love. Pastor Leary will be leading us through a look at the love story of God at told in the Book of 1 John. It's a great way to get a head start into the Christmas season. We invite you to begin reading 1 John to prepare your heart for this new series beginning November 21.
Connect Groups are in-home, informal discussion groups around the theme of the Sunday message. Various groups will be held throughout the week, to make it easy to attend a group that fits your schedule. And there's no commitment. Just come to a group that works for you when it works. Connect Groups are offered:

Sundays, after the service or in the evening
Monday nights
Tuesday mornings
Thursday evenings
Women's Christmas Dessert
Join us for our annual Women's Christmas Dessert featuring the music of Katy Dahl.

As always, the ladies will be served by the men of Riverwood and will enjoy a variety of decadent desserts. Tables of 5 can be reserved if they are prepaid. Get your tickets early - there are only 100 available and will go fast!

Katy Dahl is a born and raised Minnesotan who is a worship leader, artist, songwriter, and lover of Jesus! At an early age, she found it easy to connect with the Lord through music and felt the call on her life to be a lead worshiper when she was in her teens.
Katy has been releasing music since 2017 and has had the opportunity to work with and/or open for artists including Mack Brock, Chris August, Caleb & Kelsey, The Gray Havens, Jenny & Tyler, and Andrew Peterson.

Katy is currently on staff at Grace church in Eden Prairie as the worship leader for the Grace Chaska campus. She enjoys the outdoors, traveling, a good conversation, and spending unhindered time with Jesus!

Tickets may be picked up at the church office. Order online at the registration table on Sunday mornings.
GriefShare Seminar Surviving the Holidays
Surviving the Holidays
Tuesday, December 7th
6:30-8:30pm
Riverwood Church

Grieving? Know someone who is? When you are grieving a loved one's death, the holiday season can be especially painful. Our Surviving the Holidays seminar helps participants prepare for the holidays and even discover hope for the future.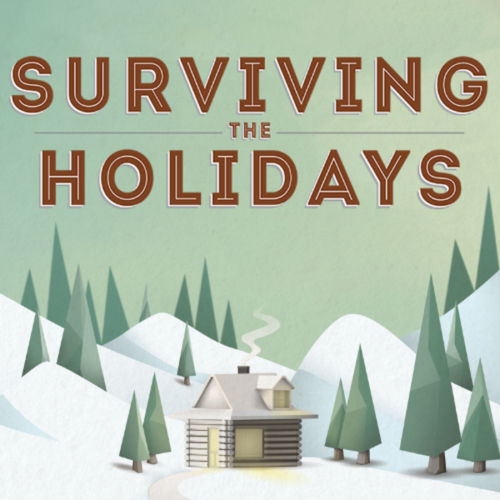 Riverwood is proud to offer a variety of events for all ages and interests. Click the button below to learn more.
Riverwood has programs for children of all ages. Classes and nursery care are offered on Sundays during service, and RSM (Riverwood Student Ministries) on Wednesdays at 6:30pm during the school year. AWANA is also offered for pre-k and elementary-aged children Wednesday evenings.
As a part of our Mission to "Go Out", Riverwood is active in missions locally and worldwide. Click the button below to find out more about our Missions.